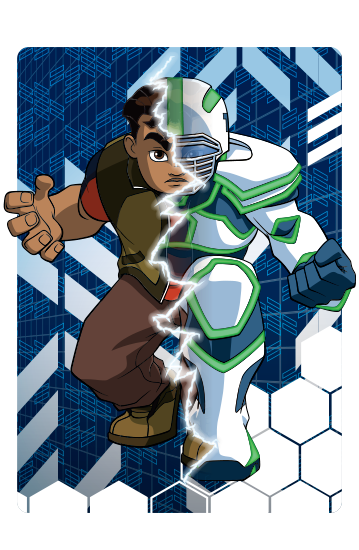 Info
A big guy, he's the muscle and heart of the team. His family is Samoan and completely into football. Tua is warm, caring, insightful, thoughtful, and a straight shooter.
Powers
He can only do this powers when he is in Guardian form.
Super Block
He grows to super size and strength to block opponents.
Super Smash
His hands get really big, to smash, block, fight.
Super Strength
A short burst of inordinate strength used in situations calling for quick power boosts.
Ad blocker interference detected!
Wikia is a free-to-use site that makes money from advertising. We have a modified experience for viewers using ad blockers

Wikia is not accessible if you've made further modifications. Remove the custom ad blocker rule(s) and the page will load as expected.