In return, I'll give you this Emblem!Here, Billy! Take it! You deserve it!

— Rolly Roll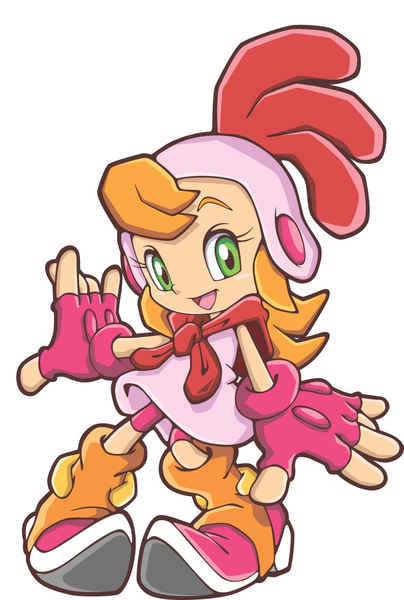 Info
Rolly Roll is a character from the Billy Hatcher series. She is a lighthearted and carefree girl. She always tried to help others who are in trouble, but she is a bit sometimes "scatterbrained.".To unlock her in the Giant Egg game, you must complete the Save Rolly Mission(Pirate Island Mission 4)to unlock her. She was sent their to Pirate Island, then received her Chicken Suit, and tried to defeat the Crows, but got defeated.
In Party Ninja Comics
After Meta Knight told Party Ninja the history of his sword, he says that he haves 1 mystery now:How did Rolly Roll obtained that Chicken Suit?
Trivia
She is familiar to Amy Rose the Hedgehog.
In the game, when she dashes, jumps, or start driving, she says "AY!"

Due to the fact that she was founded on "Pirate" Island.

And pirates usually say "Ay!"

She is the only girl in Billy's team.
Videos
Ad blocker interference detected!
Wikia is a free-to-use site that makes money from advertising. We have a modified experience for viewers using ad blockers

Wikia is not accessible if you've made further modifications. Remove the custom ad blocker rule(s) and the page will load as expected.