The start of what is to become the answer to one of the most asked questions around the world. Who is better, Mario, Sonic, or Mega Man?

— Author Description
Info
MSMM#1 is the first issue in the Mario V.S. Sonic V.S. Mega Man series.
Comic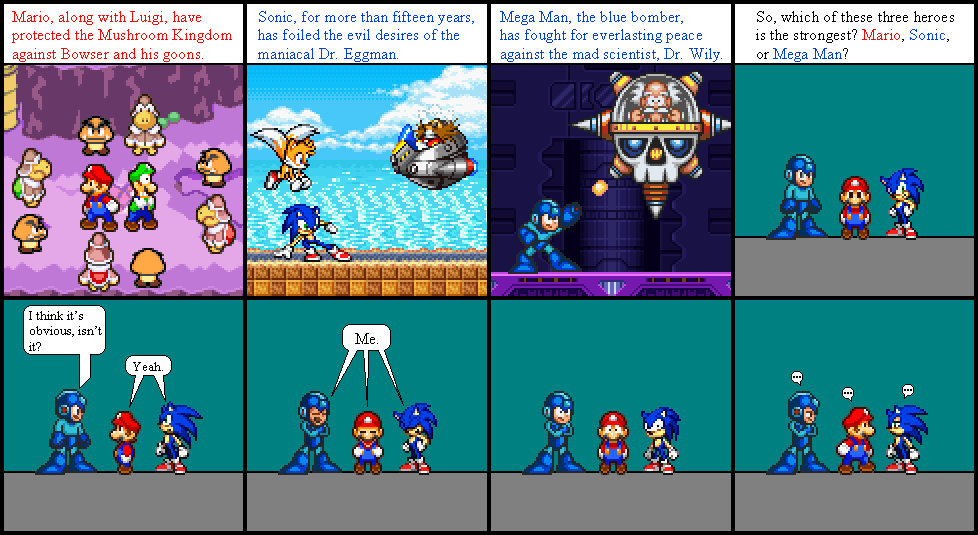 Quotes
Will be added.
Character Appearances
Heroes
Anti-Heroes
Goomba(debut)
Koopa(debut)
Villains
Dr. Eggman(debut)
Dr. Wily(debut)
Ad blocker interference detected!
Wikia is a free-to-use site that makes money from advertising. We have a modified experience for viewers using ad blockers

Wikia is not accessible if you've made further modifications. Remove the custom ad blocker rule(s) and the page will load as expected.