Info
Officially known as Dark Bloom is way Bloom transformed when he turned evil because of the evil influence of Lord Darkar.
Appearance
In her eyes change color to yellow, with cat eyes, while lip gloss and eyeshadow become purple. Her Winx outfit is still shining darker blue instead of the usual cyan. While the tiara is pointy, both the tiara and brooch are dark purple. Bloom's hair is waist is dark orange and thickens in a tone of deep red, while its wings are dark and edged vueven gray extremities.
In the special Nickelodeon, The Phoenix Shadow , Dark Bloom appearance is altered. Most of his navy blue suit is added to all medias, its golden gem becomes purple, it loses its shiny costume and wings are the same but purple. Are almost normal except that re-yellow eyes. Her hair is the same except for the silver tiara.
Show Appearances
In this way, steals the Codex fragment of Alfea for Darkar. After made an appearance at the end of season two, when Darkar discovered I needed both the powers of light (which is the Flame Dragon, the same source of the Great Dragon) and darkness to claim the maximum power Realix . Thanks to his friends - and especially Sky declaring his love for her - Bloom heals your friends with your pure heart returns to normal, it is returned to Realix end power and joins her friends in a Charmix Convergence that banishes Lord Darkar back Shadowhaunt.
Transformation
RAI-ENG Version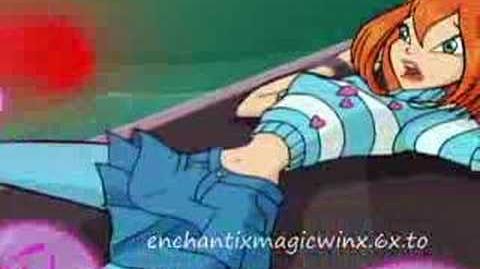 Nickelodeon Version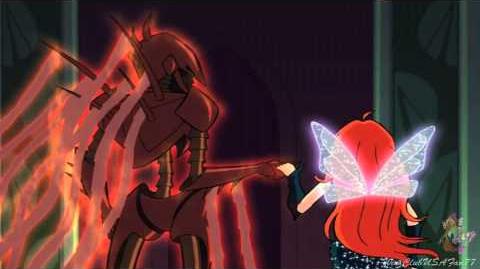 Ad blocker interference detected!
Wikia is a free-to-use site that makes money from advertising. We have a modified experience for viewers using ad blockers

Wikia is not accessible if you've made further modifications. Remove the custom ad blocker rule(s) and the page will load as expected.