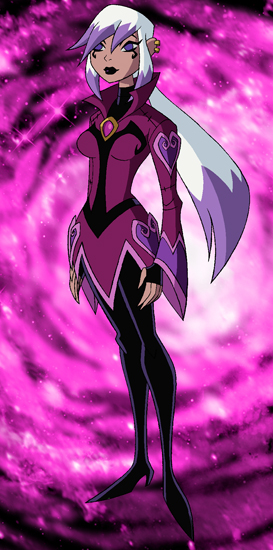 Info
Hope, better known as Charmcaster, is one of the villains in the Ben 10 series and the niece/apprentice of Gwen's nemesis, Hex. Though like most villains, she hates Ben, her hatred is mostly turned towards Gwen for their shared affinity in magic, mirroring Ben's and Kevin's rivalry in the original series, and much like him, she is constantly torn between a life of honor and redemption and one of evil and madness.
Something seems..."broken"
This article is a stub. If you're an administrator, you can help by extending it.
Ad blocker interference detected!
Wikia is a free-to-use site that makes money from advertising. We have a modified experience for viewers using ad blockers

Wikia is not accessible if you've made further modifications. Remove the custom ad blocker rule(s) and the page will load as expected.