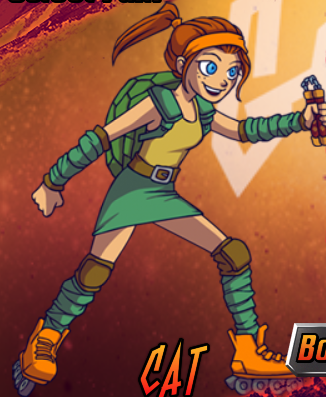 Info
Cat is Michelangelo's female character in Super Brawl 3.
Biographical Information
Her ethnicity is Caucasian. Her weapon of choice is Nunchaku(also known as Nunchunks). Her occupation is a human.
Physical Description
Her species is human. Her gender is female. her bandana color is orange and her eye color is cyan.
Appearances
So far, she only appear in Super Brawl 3.
Ad blocker interference detected!
Wikia is a free-to-use site that makes money from advertising. We have a modified experience for viewers using ad blockers

Wikia is not accessible if you've made further modifications. Remove the custom ad blocker rule(s) and the page will load as expected.