This small barbarian princess is a strong and fierce warrior. No one wields an axe quite like hers:she can even glide along on it!

— Description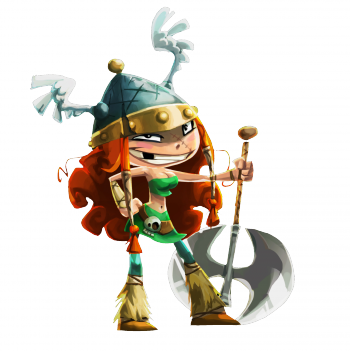 .
Info
Barbara the Viking is a female character. She makes her debut in Rayman Legends.
History
Her history is unknown. In the Ubisoft trailer, it was revealed how she meets Rayman. She rescued him from the toads.
Weapons
Her main weapon is an axe. In her different "costumes", the axe is "customized".
Gallery
Videos
Ad blocker interference detected!
Wikia is a free-to-use site that makes money from advertising. We have a modified experience for viewers using ad blockers

Wikia is not accessible if you've made further modifications. Remove the custom ad blocker rule(s) and the page will load as expected.