Yargh! Fly spotted cube!

— Fortune Street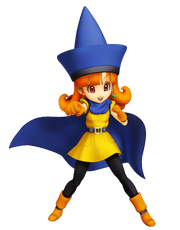 Info
Alena is a character from Dragon Quest IV and a playable character in Itadaki Street DS. She is the Tsarevna (princess) of Zamoksva and is also known as a superb martial artist. Alena has been depicted to being a "tomboy" in terms of her personality. After Alena's first appearance alongside the Mario series' characters, she makes a reappearance in Fortune Street for the Wii.
History
In Mario series
Itadaki Street DS
Alena makes her debut into the Mario series in the cross-over game, Itadaki Street DS. Alena is one of the 11 playable Dragon Quest series' characters playable in this game.
Alena's Hat and Alena's Clothing are collectible items that can be equipped on customizable characters.
Fortune Street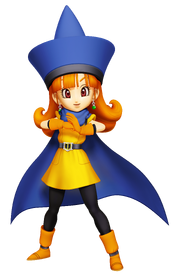 Alena makes a returning appearance in the sequel to Itadaki Street DS, Fortune Street for the Wii. She appears visually unchanged, with her design being just slightly touched up since her appearance in Itadaki Street DS.
Ad blocker interference detected!
Wikia is a free-to-use site that makes money from advertising. We have a modified experience for viewers using ad blockers

Wikia is not accessible if you've made further modifications. Remove the custom ad blocker rule(s) and the page will load as expected.